Getting Started:
From the Bots page, Add a The Things Network Bot using the Add -> Add The Things Network Bot option from the top right drop down box.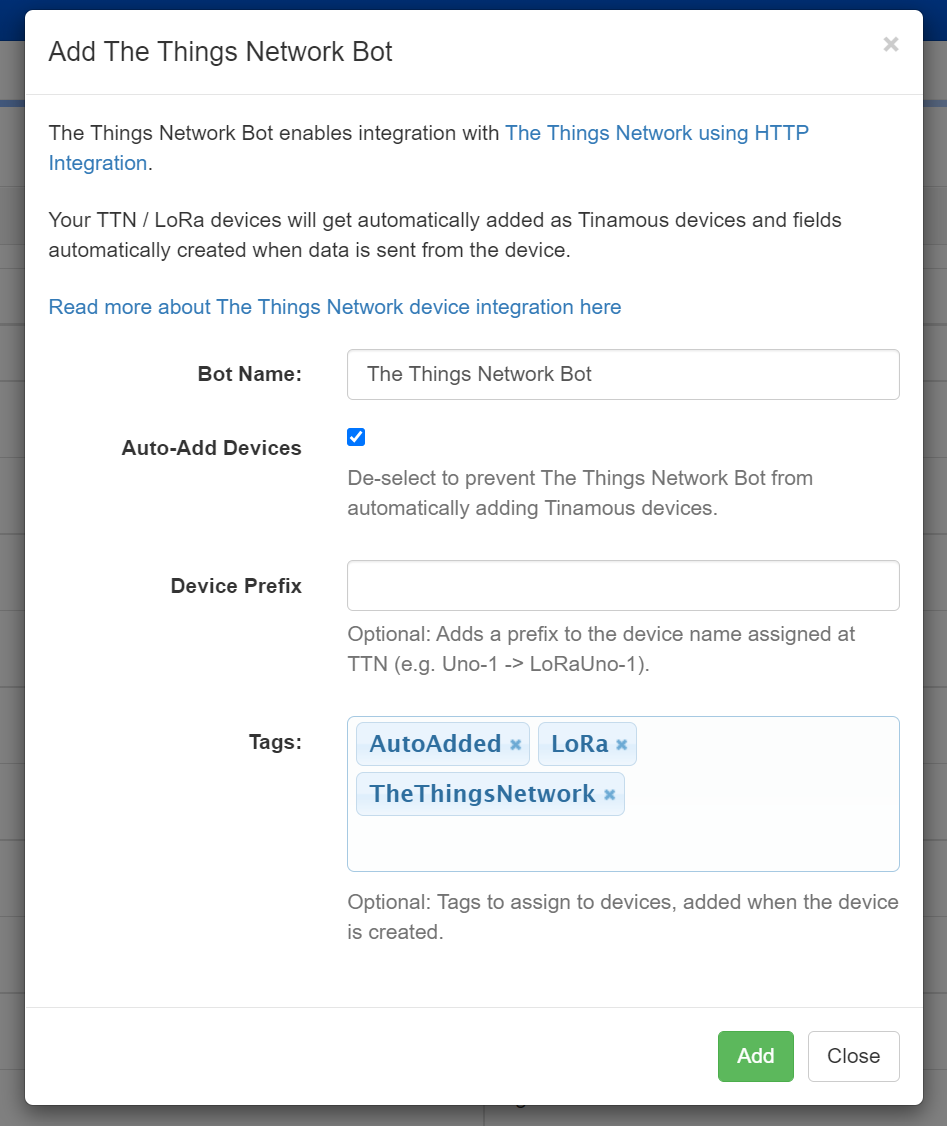 Enter the details requested on the Add The Things Network Bot dialog box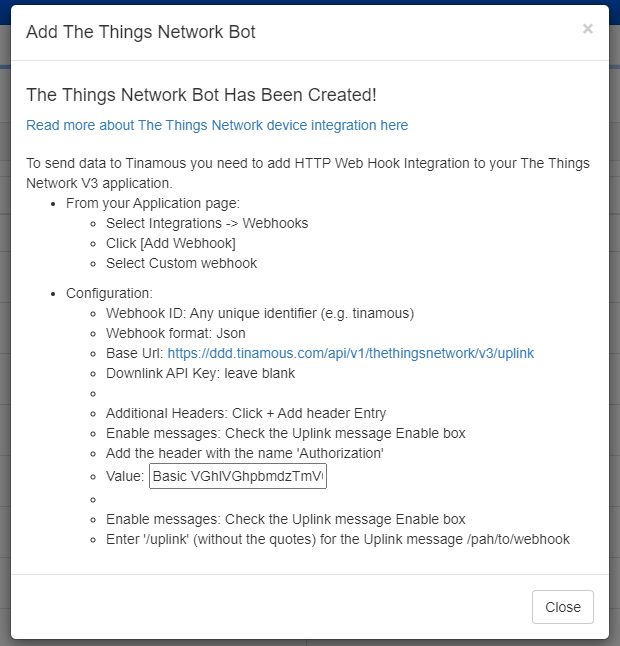 Setting up the The Things Network Integration:
It is important to do this before closing the Add The Things Network Bot dialog box as
the information you need is contained on the dialog box and is not available when it is closed
. The Sigfox callback must be configured correctly to get measurements posted to Tinamous. We are not able to set this up via their API.
If you closed the dialog box simply delete the bot and add another one.
Done:
The The Things Network Bot will appear in the bots list (you may need to refresh it).
Fields for the devices will be automatically created from the Fields section in the callback body. (e.g. version, temperature and humidity in this example)
Modify Bot Details:
It is not currently possible to modify the The Things Network Bot once created. This will become available in the future. Please contact support if you need help with this.
Modify Device Details:
From the Devices page find your device and click Edit.
You can modify the basic Tinamous device details (i.e. display name) as you would do normal devices using Edit from the devices page. No changes are made to the Sigfox backend.
You can not modify the devices @Name this is fixed.
You should not give your device API permissions as it does not need to log into Tinamous.
Once a device has published a measurement the fields will be listed and can be edited.
When a new device added to Tinamous it is tagged with [TheThingsNetwork], [AutoAdded] these tags can be removed or modified as needed.